There is sacredness in all things, and Thus to know and value nature's bounty,
WE Practice regenerative science
Learn More
Our Plan of Impact
Please read about how our organization plans to positively impact the community by developing disruptive brands and dedicating profits to rebuild self-sustaining ecosystems.
Click Here
"Everything on the earth has a purpose, every disease an herb to cure it, every person a mission. 


That is the Indian theory of existence."  


Mourning Dove (Christine Quintasket) Salish 
FUNDING THE REGENERATION OF ECOSYSTEMS
Using a portion of profits from our brands, 220KM Inc. will be taking critical steps to analyze ecosystems worldwide to monitor the impact of biodiversity practices and the seasonal benefits of native flora, fauna and biota.
View our current landscapes to learn more about what we are studying within these ecosystems.
INSPIRING CHANGE
Driven by science and biodiversity to become a voice for the earth and what is natural worldwide, 220KM Inc. hopes to cultivate the data of life that will stimulate change, bring together communities and provide evidence that regenerative living and understanding could make the world whole again.
With this collected data we hope to give a better understanding of the value of nourishing these specific landscapes.
"We must protect our forests for our children, our grandchildren and children yet to be born.  We must protect the forests for those who can't speak for themselves such as the birds, animals, fish and trees" 

Qwatsinas (Hereditary Chief Edward Moody), Nuxalk Nation 
GENERATIONAL IMPACT
With our continued research findings, we aim to better understand the impact of biodiversity on the soil and land and their potential benefits to nature and society in the years to come.
These insights will be made available to 220KM Inc.'s member network.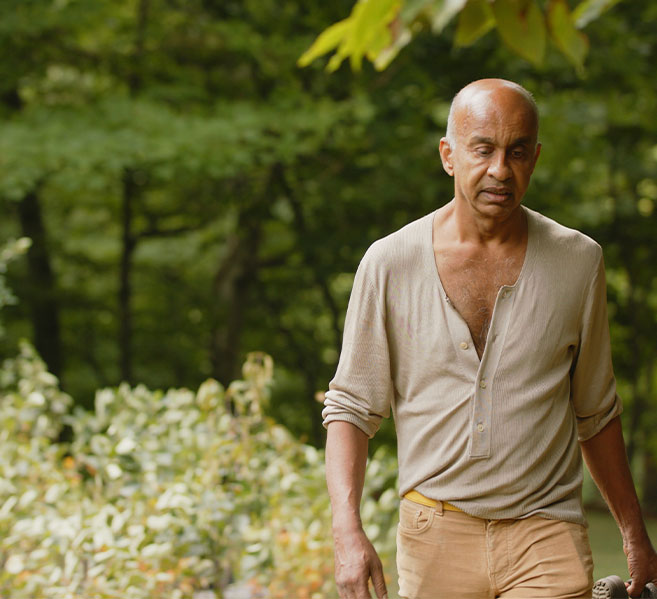 Welcome to Our Journey
I am passionate about the idea that if you can develop human beings to be great, they, in turn, have the potential to make our world greater.
Ravi Gukathasan
CEO