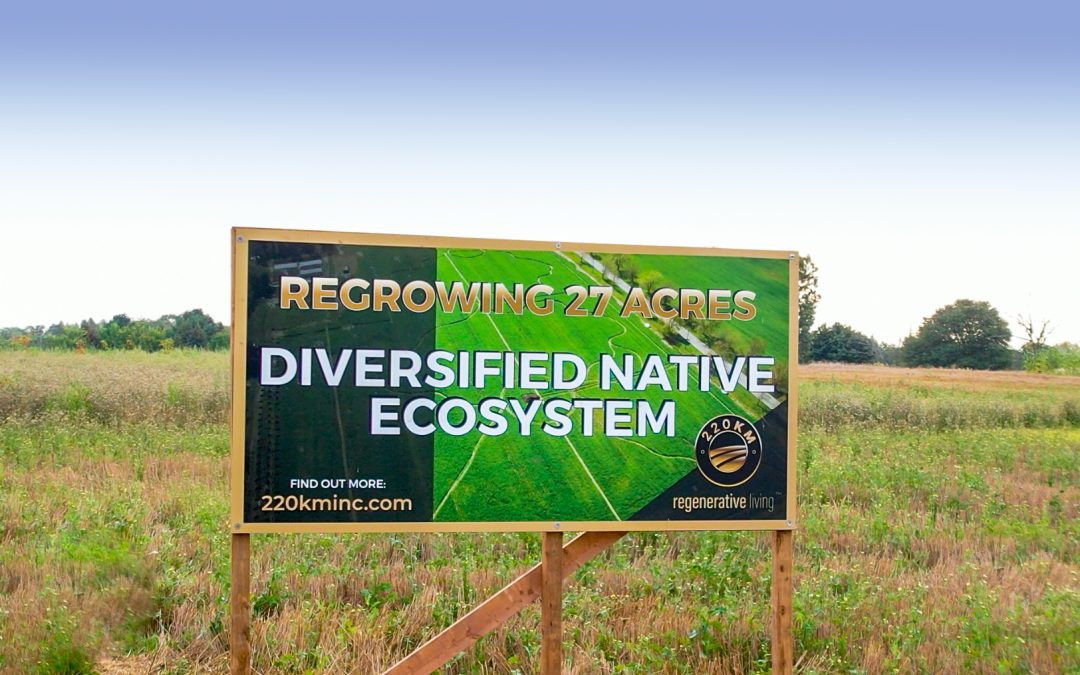 Building a Partnership
The partnership between Willowgrove and 220KM Inc. is nothing short of serendipitous; together, these two organizations share very similar missions, visions and values.
Willowgrove Farms, Stouffville, ON
Willowgrove honours the traditional caretakers of the land: the Anishinaabe, Haudenosaunee and Huron-Wendat Peoples. Willowgrove has pledged to care for and use this land respectfully in honour of their history and treaties.
Since its beginning in 1968, Willowgrove farm has kept its pledge to use the land respectfully as a not-for-profit organization with a heavy focus on outdoor experiences and education for all ages. As a pillar of the community, Willowgrove has been a labour of love. To this day, its patrons remain dedicated to serving a diverse community, adopting principles of peace-making and non-violence and caring for the land that God has entrusted to them.
Willowgrove consistently gives back to the community through its educational programming on the land on which it thrives and provides community outreach and support to agencies such as HOPE, The Yellow Brick House, and the Markham-Stouffville Crisis Pregnancy Centre. Through these outreach efforts, women have access to critical job skills development while enjoying the naturally restorative elements of farm life with their children.
Soil & Land Regeneration
This project aims to convert this landscape into a self-sustainable ecosystem, using regenerative practices and native flora (including 10-15% endangered species). The hope is that soil quality and yields will improve.
Willowgrove is a perfect example of how North American soil quality can degrade by monocropping (corn, wheat, rye, and soy) and using traditional farming practices.
220KM Inc.'s hypothesis is to prove that by regenerating land with native and endangered plant species, the following is possible:
Invigoration of the soil
Increased quality of produce nutrients
Data gathering for future ecosystems
By partnering with 220KM Inc., Willowgrove has found an opportunity to pivot its farming practices and serve the land through diversified native ecosystem development. This change in practice should rejuvenate the land, enhance the quality of produce, and help build healthier ecosystems for many generations to come.
Community Participation @ Willogrove Farms
Sponsorship opportunities are a unique way to get involved in what is happening at Willowgrove Farms with a one-time payment.
All proceeds go towards the plants, trees and labour costs associated with creating a diversified native ecosystem.
Corporate Sponsorship
$14,000 Price based on 2 Acre Minimum
Corporate sponsors will fund the labour, plants, and trees that will develop this ecosystem. Sponsors will have first-hand access to any research/discovery that takes place within the ecosystem. Sponsorship recognition will be available on-site and online to promote sponsors' views with 220KM Inc. regarding regenerative farming and carbon sequestration.
Family Sponsorship
$3,500 Price based on ½ Acre Minimum
Interested families will sponsor land (½ acre minimum) at Willowgrove Farms to be a part of the studies and practices that 220KM Inc. is conducting.
Family recognition will be available on-site, and visits will be permitted to view and understand the processes put into place in this ecosystem.